A Chance to Share Yarn With TV Dragons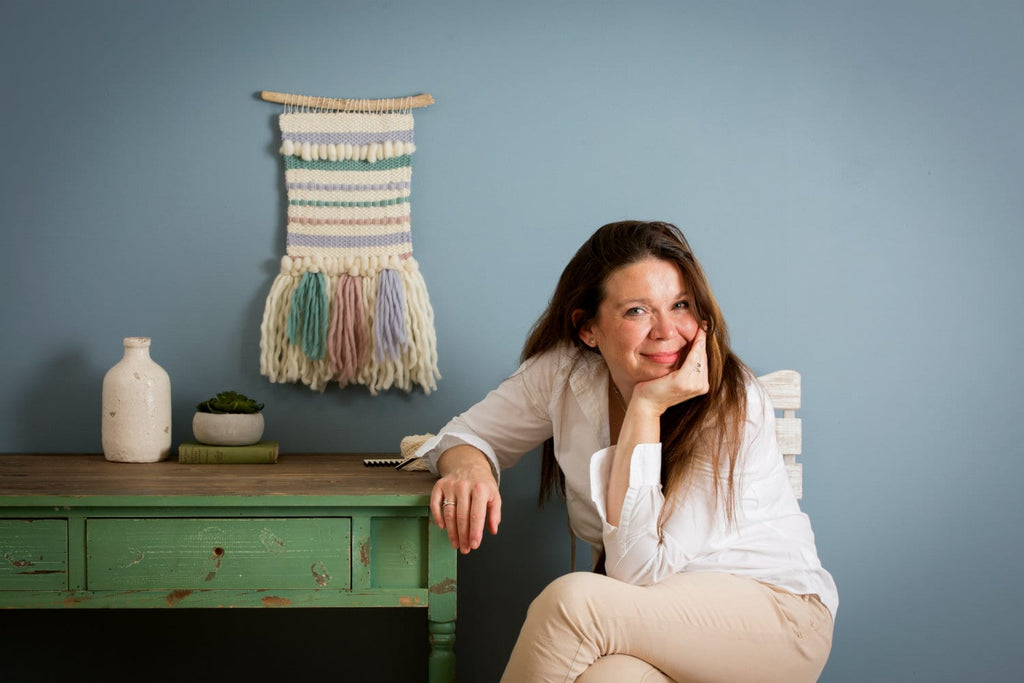 A chance to share yarn with TV Dragons

It takes passion, determination and drive to succeed in business and on Sunday evening, 3rd September 2017, Claire Gelder, founder and owner of Wool Couture, and Barnsley-based entrepreneur will be given the chance to stitch up a potentially life-changing investment when she enters the Dragons Den.

Claire Gelder used her love and passion of working with wool to found her business Wool Couture in 2015, aiming to inspire others to take up the centuries-old pastimes of macrame, knitting, weaving and crochet by giving the hobbies a twenty-first century makeover.


Using metre-long knitting needles and giant balls of yarn, Claire has built her successful business by helping others to master the crafts through her range of bespoke products and DIY kits ranging from scarves to blankets, attracting a dedicated army of followers.

The former NHS director began her fascination with wool when she was aged just eight and since then she has used her skills and expertise to inspire others to take up the hobby. Her eureka moment came in early 2015 when, after realising that she had knitted more scarves than she could possibly wear, decided to try selling some of her unique creations on the craft website ETSY.

Orders started pouring in and after hitting on her winning formula, the dedicated designer called upon support from Launchpad, a free-to-access business support programme, part funded by the European Regional Development Fund, which is delivered to new business owners across the Sheffield City Region.


Claire Gelder, Founder Wool Couture said:

"From day one my business has been about designing, creating, making and sharing. We're at the very beginning of our business journey and there's still much more I would like to achieve. I'm hoping the Dragons will see the potential in my business and I can tie-up a deal which will give me both the expertise and investment needed to see my business grow.

"I first began knitting and learning to crochet as a child and my interest in working with wool grew from there. Over the years I have used it as way of managing anxiety and depression, as well as a way of channelling my creative energies. I began experimenting with different designs, and started using larger and larger yarns, even using my arms instead of knitting needles. Larger yarns means fewer stitches are needed to achieve results. I know there will be no room for pulling the wool over the eyes of the dragons, but it's an opportunity to hopefully encourage and inspire many more people to take up the hobby."

Ben Hawley, business advisor, Launchpad said:

"Claire is a natural entrepreneur and with Wool Couture she has successfully combined her business acumen with a pastime she is passionate about. The results she has achieved to date are impressive and I'm sure they will be attractive to any dragon investor."

"We've been working with Claire for over a year now, supporting her plans and helping her to overcome some of the barriers to growth she has faced. Claire and her team have had an amazing first year and securing an investment from the Dragons would be a just reward for the tireless work and dedication she has made to her business."

Claire will appear on Dragons' Dens, Sunday 3rd September 2017. The show will be screened on BBC Two at 8:00pm