Vision and Possibility in Designing and Writing Your Own Knitting Patterns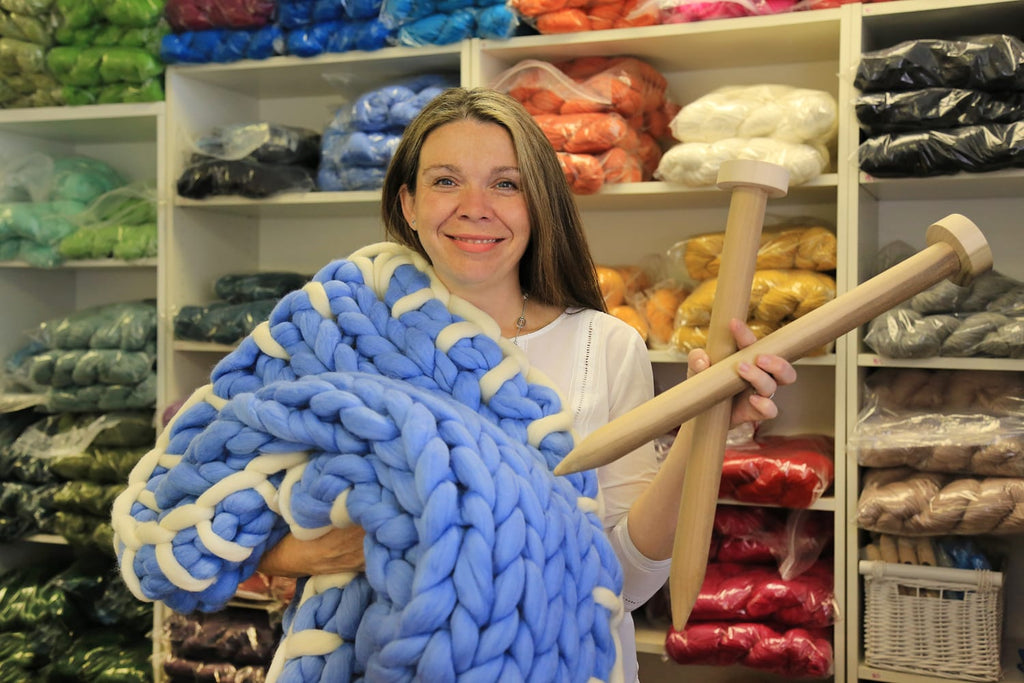 Patterned inspiration - are you a knitter dying to create your own knitting patterns but don't know where to start?

There are numerous ways to chart a pattern, and plenty of resources online for this – but where does the original idea and inspiration come from, and how do you develop an idea so that it turns into a desirable and accomplished item? Our knitting and crochet pattern designer, Claire Gelder, gives us a bit of insight into some of her process – maybe you can identify your own creative design habits when it comes to pattern-making! (below is a free pattern designed by Claire just for you – read on).


"I generally see something that I want to make…this can be anything. In my mind I am able to see this in 3D. I can envisage it, imagine it, I can already feel it, see it, and sense the experience," says Claire.

"So, for example, a pouffe that I have been making - I probably was thinking about the actual pattern in my mind for about a month before I got out some needles to start making this. I could see what I wanted to create in my mind and started playing around with yarns and needle sizes. Then I knitted and re-knitted the first third of the pattern probably 5-6 times before finally sitting down - pen and paper in hand, to knit and write it down at the same time."

Claire has 3 quick tips for when you start on your first project:

"Don't make my mistake; start on needles or hooks that are at least 10mm or more. Little stitches are very difficult to count and see, which results in it being easier to make mistakes.
Chunky knitting is much simpler because you can see your stitches, and as a beginner you will be slow.
Choose a project that you can finish - the sense of accomplishment is great!

What do I like most about creating patterns? I guess it's the colours that I choose to make the items in. I love working with colours and the way that they make me feel. My most recent creation has been in a burnt orange colour and this makes me feel, warm, secure and content.

What do I like the least? Weaving in the ends when I have finished the project. Little fiddly jobs are my most frustrating!If you're a regular knitter, do you have this same experience?

Now here's a funny fact: I write both knitting and crochet patterns, however when writing crochet patterns I am always more comfortable using USA terms than the UK's, (there are different names for stitches in the UK vs USA). I have no idea why I do this and I have to constantly correct myself when I am training people from the UK! But there you go – all's well that ends well!

We'd love to share one of Claire's free Wool Couture patterns with you. It is for this exquisite Oxford Heart Chunky Throw.


"The Oxford pillow case was my inspiration for our 'Oxford Heart' blanket. Unlike most, the Oxford pillow case has a border sewn to the outer edge and I always think it adds the finishing touch to your bed. Some may think that this pillow case indeed comes from Oxford, but to be honest there's is little information on the true history of the pillow case.

So in tribute, I have created this blanket with a garter stitch border and I have added a heart to add a little extra love - there can never be enough of this in the world."

Take a look at our super chunky yarn colours here.