Dragons' Den – Reflections on a Business-Boosting Experience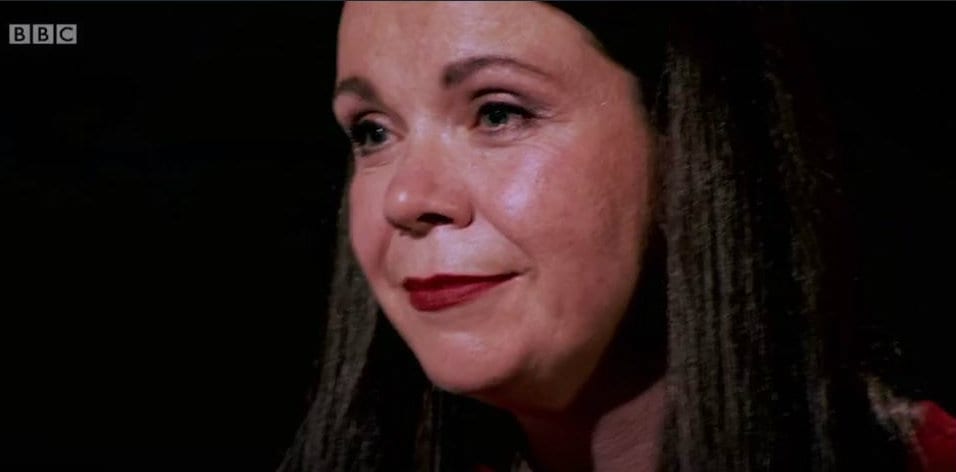 Dragons' Den – reflections on a business-boosting experience

As many readers of this blog are now aware, Wool Couture founder Claire Gelder appeared on Dragons' Den on 3rd September 2017, and drew the attention and investment of two dragons – Tej Lalvani and Touker Suleyman.

With the current series of Dragons' Den having just drawn to a close this past Sunday, Claire reflects on the experience.

The support of our crafting community of current and new customers from around the world, family and friends, suppliers and mentors, as well as all the media coverage, has been delightfully overwhelming. And the positive effects post-broadcast have been immediate – for which Claire was well prepared in the build up to the broadcast of the show.


The background work, and the anticipation that formed part of the experience, led Claire to reflect on her Dragons' Den journey. And on the day before the broadcast, Claire sat down and wrote her thoughts and feelings – in her own words, and would like to share her experience with you:

"It's the day before we are due to be shown on the Dragons Den, it's 8am in the morning and I am sitting here, reflecting on my experience over the past six months. At that time I was working in our studio and I received a call from a researcher at Dragons' Den, and she asked me if I would be interested in applying for the show. My initial reaction was - and I actually said - 'Well we don't need any money!' But she reminded me that this would be about more than the money. I said I would think about it and get back to her.

This led into a number of conversations with people that I value. The main conversation that I remember was with our Bank Manager, we 'ummed and ahhed' about it, but the final decision was – YES, let's go for it. Why did we decide this? Well the business was doing really well and we believed that we had proven our concept. But we also truly believed that with the support of a retail-savvy dragon we could drive better market penetration and get much further, much faster. So I filled in the application form and a couple of months later I was invited to attend what I would class as an interview.


At this point, I had to do a show-and-tell of our products, with a 3-minute pitch in front of a camera and also to answer a lot of questions. It lasted for about one hour and it was intense, my adrenalin was pumping, but I think I kept my nerve. I was told that this would be presented to the producers and that they would get in touch if they wanted to progress. A while later they confirmed they'd like to progress, and I was asked to complete a due diligence process. I had two weeks to submit all of the information they had requested about Wool Couture. This was quite a task and we had to really put some work into this, we had to supply everything about our business and in reality probably a Leverarch files' worth of information. I had underestimated how thorough this process would be. But in hindsight, this was an extremely good process to go through. It really tested the areas where we had good information, and, in turn, where there were opportunities for improvement.

We receive the news that we had passed the due diligence section, and then we had to wait to find out whether we had an opportunity to actually stand in front of the dragons. A few weeks later we got a phone call and were told that we had a date! I arrived the night before at a hotel, had dinner, slept, and at 5am got up to travel in convoy with the other candidates to the studios! I had to take two sets of clothing, I opted for my red – 'no one's messing with me' dress, which made me feel confident! I also opted for flats - I had this vision of me walking on those rickety old floor boards and getting my heel stuck! Flats were a good option especially with the amount of time that you have to stand on your feet.

When we arrived at the studio, we had to set up our little display on the table, just like you see in the den, and we did a walk-through of the process with the producer - it was surreal! And I was very giddy…which seemed to last all day! We then went to the changing area, had our makeup done…I love having my makeup done by a professional – it's so indulgent. I asked for smokey eyes which I love. We then got changed into our outfits - they choose the red one - yippeee. Next, we had our pre-interview where we were asked how we were feeling, and so on. Then we were filmed walking into the lift - this seemed to take forever, but it was great to be able to see where you would be going later.


Then we had to wait for our spot, and wait I did. I think it was 3pm when I was asked to go down to the den, nine hours after I had arrived! A quick touch up of make-up and off I went into the elevator! Out I came and the lights were blaring at me and Deborah Meaden's face was the first one I saw. Everyone was very smiley and off I went on my 3-minute pitch! I actually got through it! I had handmade all of the dragons a present, I presented these and I asked Peter Jones to come over and have a knitting lesson. Peter was hilarious, but really didn't like the fact that the wool had put fluff onto what must have been a very expensive suit!
It made me smile - having kids, dogs and a business that sells wool - personally I am always covered in one thing or another. How the other half live :) Next I asked the dragons to come and look at our products. I couldn't stop talking and Deborah Meaden took charge and said, 'Right, let's get back to our seats.' So for the next one-and-a-half hours I was questioned! Did I wobble at any point? Yes, once!

Deborah Meaden and I got into a conversation about Gross Profit and she challenged my figures, saying they weren't right and I knew they were. As soon as Deborah had jumped on this I faced a barrage of other questions…I sort of blocked the voices out and wouldn't move on until I had understood what they were wanting. Eventually, I realised I had missed out one element of the costs before Gross Profit! Deborah said 'Hallelujah!', I sighed a breath of relief and the questions soon moved on. This bit was intense! When I get nervous my knees always feel like they are shaking, and at this point they were! Just try standing in one spot and told not to move for one-and-a-half hours, then being told try not to move your arms around…just try it… it's really hard!

Tej was the first to make an offer, Peter declined quickly, and then Touker made an offer. Why did I choose Touker? He's a retail giant, has manufacturing capabilities, and knows the sector I am in. And Tej for his online experience; and also his links with health and well being that is important to me too. It made sense to go with two dragons. Also I had been offered a Chinese and USA website and I know this is big money and an excellent direction for Wool Couture.


What have I learnt?
Be patient - the process is long, but very exciting.
There are no guarantees – don't put all of your eggs in one basket, I have been driving away at my business and I don't believe anything until I see a signature on a dotted line. Just get on with making your business the best it can be.
Make sure your business house is in order, really don't try to blag it, you're just wasting your time otherwise, and as a small business owner your time is so valuable.
Stand in front of a mirror and practice your 3-minute pitch, do it again and again and again….
A business colleague said to me - if you're doing this, at least give them a big enough bite of the cherry to make it interesting for them. At first I thought he was crazy, and believe me this man is not, he's a multi-millionaire with a portfolio of businesses. I really thought about this. I also remember my bank manager saying it's better to have a share of a massive business than to have everything of a small business. So, when I was offered 50k plus a Chinese and USA website for 30% of my business, I actually didn't have to think about it much…this wasn't about the money, this was for me about the opportunities they could bring to the table.
Wear flat shoes!
Take time to think about your answers…there are two things I said that are making me cringe right now… Think about what you don't want to say.
Know who your Dragons are…know their business, be clear about who can bring what you want to the business. Also think about their life…are they new to this game? I have a friend that went on Dragons' Den years ago and whilst she got the investment, she didn't get the time with the Dragon that she was looking for by comparison. For example, whilst new dragon Jenny didn't make me an offer, I knew she was a skilled businesswoman, it was the first season of the Den for her so probably had 'time' and I just warmed to her. And whilst she had no experience in this market, I know she would have put real effort into any business she invested in.
Don't forget the Dragons are being paid to be on TV…it's an entertainment show, and when I was being grilled about my gross profit while the cameras were rolling, I kept this in mind.
Have fun, enjoy the experience! Did I make the right decision to go on Dragons' Den? Yes, my business was at the right stage, I had proven my concept and had figures to back it up. Was accepting the offers from the two Dragons the right thing to do? Only time will tell but it's a good start. What am I focusing on in the next three months? Business! Last month we had grown at a rate of 300% year-on-year. We are in some of our busiest months and my customers are my number one priority! We will be focusing on getting their orders to them to the same standard we always do, and making sure they receive the customer service that I would like to receive.

What an expanding journey, with more to come!